Holiday Inn Express & Suites
The Spencer Holiday Inn Express & Suites has 10 rooms set aside on Friday, August 19 as well as on Saturday, August 20, 2016. Within those 10 rooms, there are four two-queen standard rooms at a special rate of $149.99 as well as six of the two-queen suites all at our special block rate of $164.99/ night. There is a one week cut off as well, meaning that any rooms that are not booked by August 12, 2016, will be cut from the block free of charge. If someone would like to book a room under the block after the cut off date, please have them call the hotel. All rooms can be cancelled free of charge up for 6:00 P.M the day of the guest's arrival.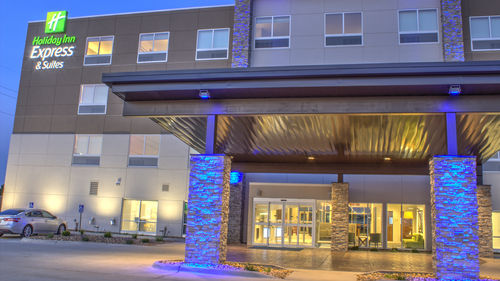 As a reminder, the hotel has many amenities you may want to let your guests know about. They have a free, hot breakfast every morning that runs from 6:30-9:30 A.M. (will be open until 10 A.M. on the weekends), a pool area that stays open until 10 P.M., free WIFI for all guests, a 24-hour fitness area, microwaves, refrigerators, and Keurig Coffee machines in every room, and are located right by the mall and several restaurants.